Benefits Planning Service is a full-service employee benefits consulting and brokerage firm servicing clients nationwide. Our 40 years of experience and knowledge contributes to our success with fully insured and self-funded insurance. We understand the time and attention each client deserves and work to clarify new ACA compliance requirements, benefits planning and other topics that may seem confusing or overwhelming. Self funded health insurance doesn't have to be complicated; let us show you how our experience is your benefit!
Are your benefits expenses out of control?
Our design & purchase strategies will typically save an employer 10-30% over current health care costs. Whether your company is small or large, growing or downsizing, we can help.
Are your current benefit plans inflexible?
Self-funding offers many companies an opportunity to reduce their medical and dental plan costs as well as have far greater control over their plan design and benefit schedule.
Overwhelmed by the new ACA compliance regulations?
New compliance laws from insurance companies and the state & federal government can be confusing. We can help you maintain proper compliance.
Is your current broker not servicing your needs?
Our dedication to developing a long-term working relationship with our clients is what drives us. We go to great lengths to provide the very best product at the lowest possible cost.
Dare To Compare...Our Experience is YOUR Benefit!
Our Products
Self-Funded Insurance

Fully Funded Insurance (Traditional)

Medical

Dental

Vision

Life / AD&D

Long Term Disability

Short Term Disability

Voluntary Benefits

Qualified Plans

Non-Qualified Plans

Section 125 Plans
Our Office
1200 Quail Street, Suite 105
Newport Beach, CA 92660
Phone: (800) 916-2012
Fax: (949) 833-3206
Our Services
Benefit Plan Analysis

Compliance Issues

Claims Issues

Government Regulations (PPACA, COBRA, FMLA, HIPAA, etc.)

Policies & Procedures

Benefit & HR Online Portal

Strategic Alliances:

HR Specialists

Flex Plan Administration

COBRA Administration

Payroll Services
We Are Self-Funding Experts!
There is an 80% probability that a company with 100 or more employees and a fully-insured medical plan is over-paying for their employees' health insurance. Based on insurance industry statistics:
– 80% of all medical claims are from as few as 10% of the covered population;
– Insurance carriers provide coverage at what they call a "composite or average price"; and
– The "composite or average price" is determined from demographic factors and the "pooling" of claims.
Based on this information, a reasonable conclusion is that 80% of the "healthier" employee groups are subsidizing the "sickest" 20% of employee groups. This "perfect storm" often provides the opportunity for an employer to enjoy significant savings with a properly designed self-funded medical plan.
ACA Compliance Concerns
Benefits Planning Service assists each of its clients with timely compliance. To say the landscape of "employee benefits" is constantly changing would be an understatement. There are new plans, new terms, new conditions, and new legislation continually being introduced, which all require on-going compliance considerations.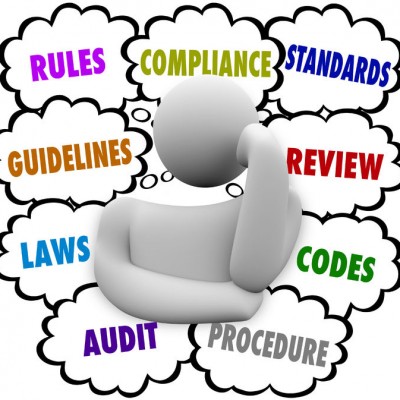 Benefit Industry Companies
For more than 40 years, Benefits Planning Service has chosen to only work with top tier insurance companies, reinsurers, pharmacy benefit managers, and third party administrators, including, but not limited to, the benefit industry companies listed below.